Has your kid's #2 become a #1 problem?
Prunies® Jr. gummy fruit snacks are designed to relieve occasional constipation gently and naturally.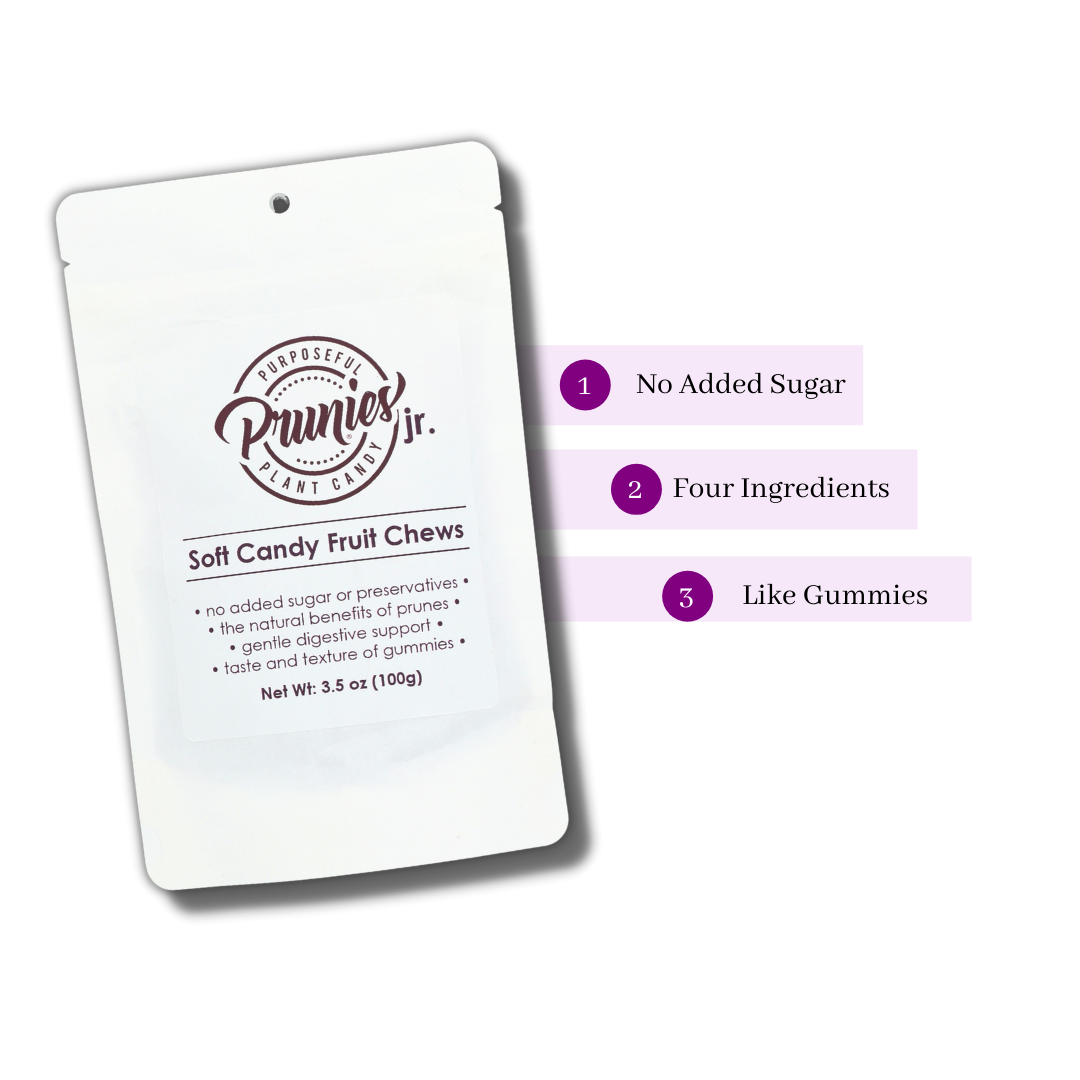 Prunies® Jr. has:
• no added sugar or preservatives
• only four ingredients – prunes, apple juice, water and agar
• lightly dusted with cornstarch to eliminate sticky fingers
• the natural benefits of prunes for gentle digestive support
• the taste and texture of gummies – it's just like eating candy!
Prunies® Jr.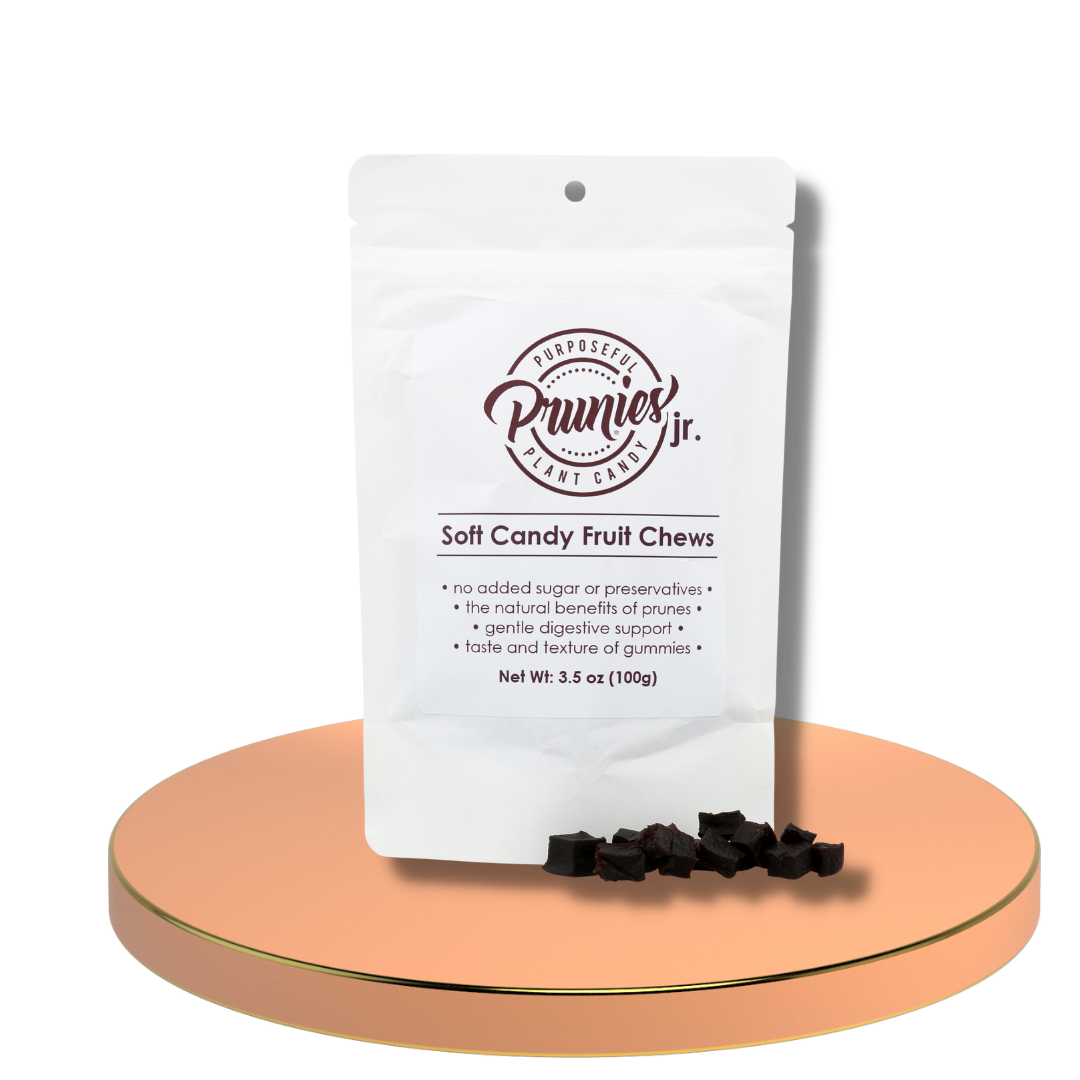 Serving Size
Prunies® Jr. comes in a resealable bulk pack with approximately 6 servings per pouch – exact effective serving size will differ for each child.
17 pieces of Prunies® Jr. is approximately the equivalent of just over 1.5 prunes.
Start with a couple pieces per day and figure out the right amount for your child; each body is different.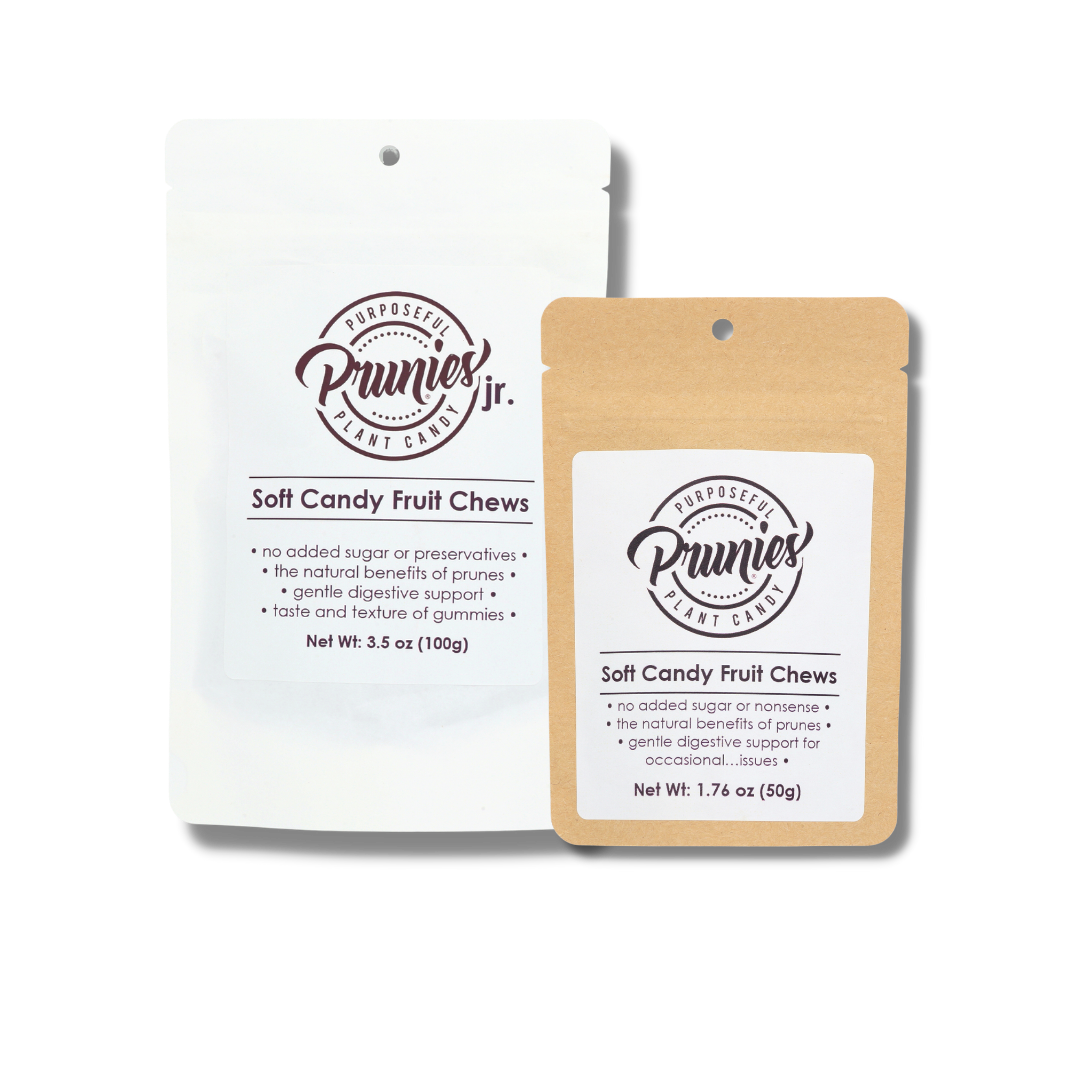 Prunies® and Prunies® Jr.
Prunies® Jr. is the same simple recipe as Prunies® for adults, just with smaller pieces and smaller serving size recommendation.
Please note that this product is intended for children 2+ years and should only be given to children that are seated, supervised and accustomed to eating chewy and solid foods.
Please check with your pediatrician to ensure Prunies® is right for your child.
Specific benefits statements have not been evaluated by the Food & Drug Administration. Our products are not intended to diagnose, treat, cure or prevent any disease.
We are currently shipping to continental US addresses